The Hanshaws - Bio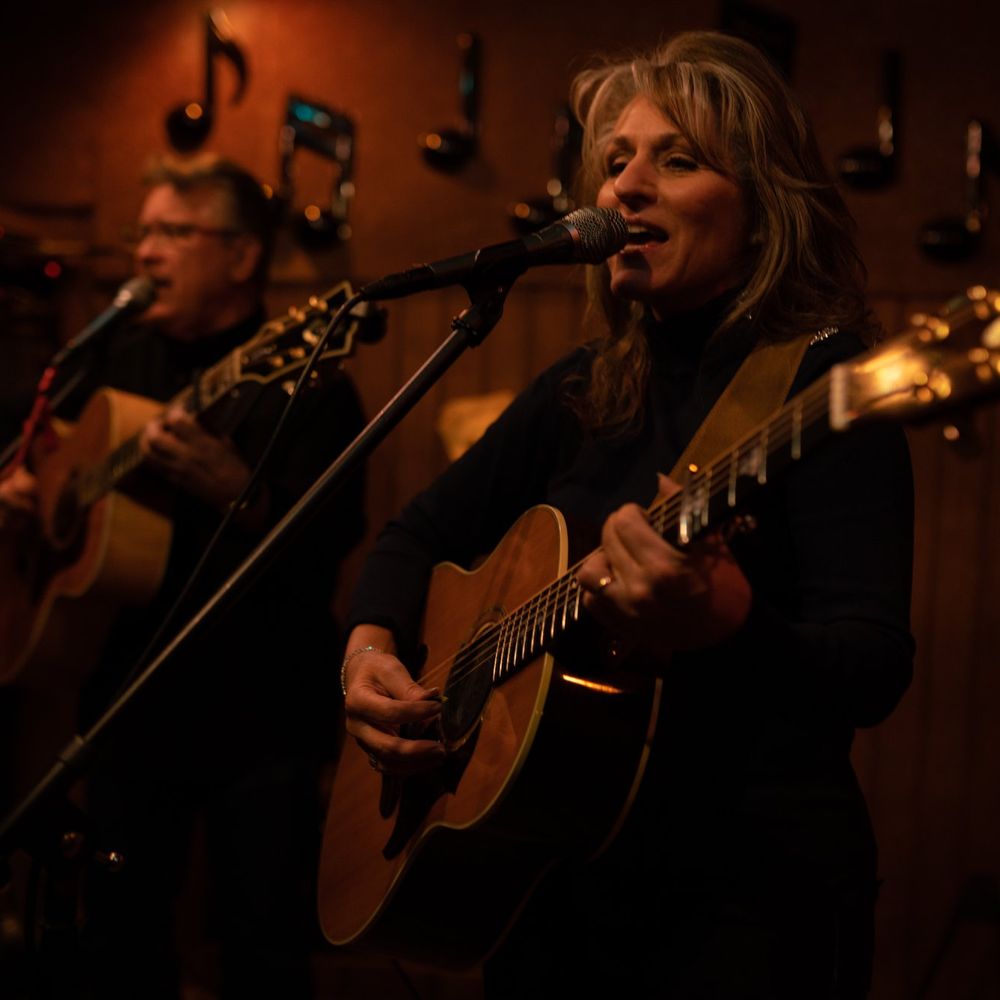 David, originally from West Virginia, and Kelly, originally from Oklahoma, met in Tucson, AZ playing the local night club circuit. They started performing together and soon after were married. They traveled the country playing large dance halls and venues from Arizona to Colorado, Nebraska, Wyoming and all over New Mexico.
During their time on the road, David and Kelly had the pleasure of opening shows for national acts, including Vern Gosdin, Mel McDaniel, Commander Cody, David Frizzell, Johnny Paycheck, Mickey Gilley and Johnny Lee, Sammi Smith, Dave Dudley, Moe Bandy, Jerry Reed, and the Late Joe Maphis (King of the Strings) and Rose Lee. During their shows with Joe and Rose Lee, David had the distinct honor of playing a guitar duet with Joe on Joe's famed double-neck guitar. David would play the upper neck while Joe reached around David and played the lower neck.
The couple relocated to Texas and began focusing on their original music and became members of the HSA (Houston Songwriters Assoc.) and the NSAI (Nashville Songwriters Assoc. Inc.). David was awarded "2019 Songwriter of the Year" by the Houston Songwriters Association.
As the acoustic duo, "The Hanshaws," they have opened shows for Texas Singer/Songwriters Kelly Willis and Shake Russell. They have also shared the stage with Texas Artists Gary P. Nunn, Charlie Robison, and Stoney La Rue.
Their self-titled CD "The Hanshaws" was released in 2007 and garnered the duo a nomination as the "Vocal Duo/Group of The Year" by the Academy of Texas Music at the 2008 Texas Music Awards. Songs from the CD received air-play on local radio and overseas. Their recording of "Ring of Fire" charted at #73 on the European Country Music Charts, and stayed on the chart for 12 weeks. Their original song, "Robbin' Trains," charted on the Roots Music Report at #8 in the Pop Country category and also at #25 in the Roots "Texas" category.
Their 2012 single, "If You Leave It To Me," was licensed to the Dickey's BBQ restaurant chain and added to their in-house play list for all 250 locations nationwide.
David's original song, Take Me Down To the Water was a Top Finalist in the Ronnie Milsap "Country Cut" contest sponsored by American Songwriter Magazine. The song was also a top Finalist in the Music City Song Writing Competition for the Nashville Visitors Bureau.
Their long-awaited recording of the song by The Hanshaws was released to Texas Radio October 2020.
November 2021, David and Kelly released their first original Christmas song, Every Day Is Christmas. The song was top download on CD Tex. The song was also awarded "Song Collaboration of The Year" by the Houston Songwriters Association.
For additional bio info on David or Kelly click on their respective photo.